Klärgastechnik Deutschland GmbH is a specialised medium-sized company with many years of experience in the field of sewage treatment and biogas technology.
Our product portfolio includes the entire field of gas technology, in particular gas storage tanks, gas purification systems, gas flares and gas safety.
Klärgastechnik Deutschland
Klärgastechnik Deutschland GmbH is a leading provider of innovative and efficient gas technology solutions for sewage treatment and biogas plants. The company offers a wide range of products and services, from gas storage tanks and gas flares to the entire spectrum of gas technology and safety components. The experienced team of engineers and technicians assists customers in the planning, construction with final commissioning and maintenance of sewage treatment and biogas plants. We place great emphasis on efficiency and sustainability and offer customised solutions that are tailored to their specific requirements.
In cooperation with the Ostwestfalen-Lippe University of Applied Sciences, we implement innovative projects and develop new technological solutions for our customers. A large number of successfully completed projects in Germany, Europe and overseas bear witness to our innovative strength with the most comprehensive range of this kind. At our headquarters in Lemgo, we plan, manufacture and assemble with our own qualified personnel. We can plan, supply, install and commission the entire sewage gas technology without interfaces.
We offer our customers a comprehensive range of services in the field of gas technology. This includes the new construction of gas storage tanks, gas flaring systems, gas cleaning systems and the associated accessories. We are also your reliable partner for repair and renovation. Furthermore, we offer maintenance of all your gas technology to ensure smooth operation.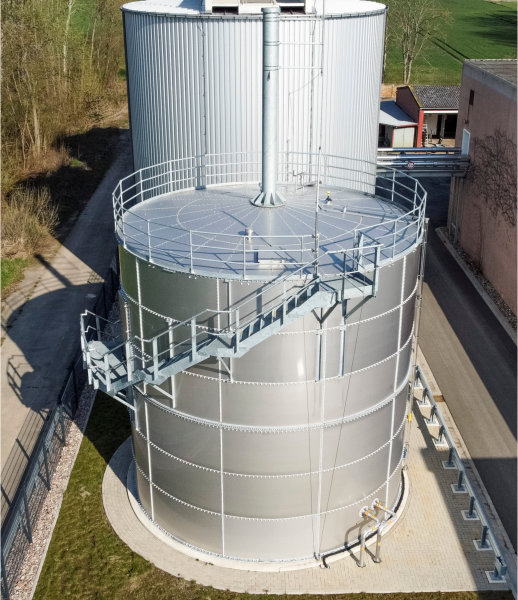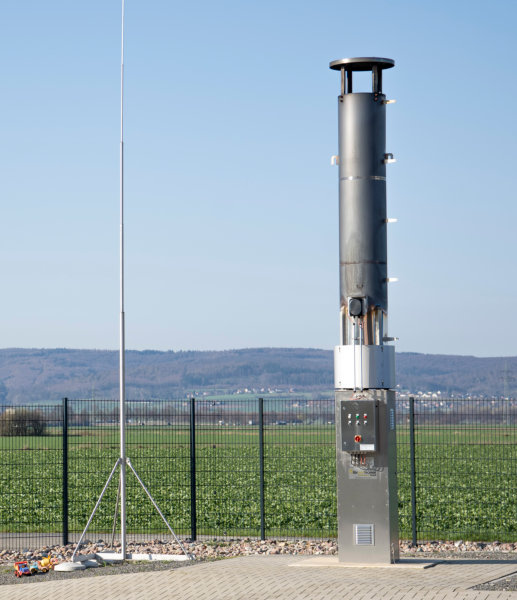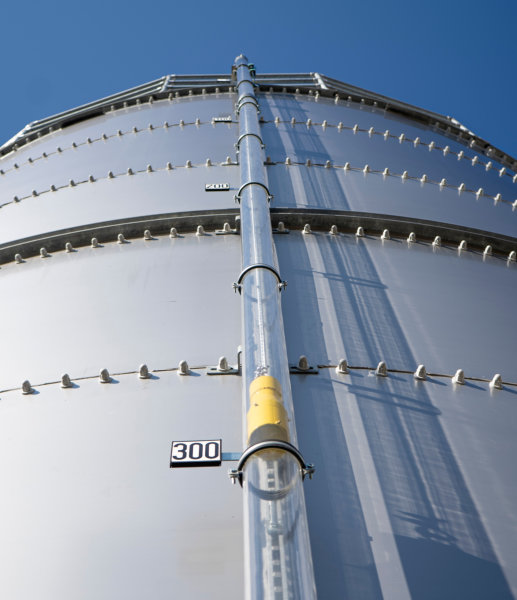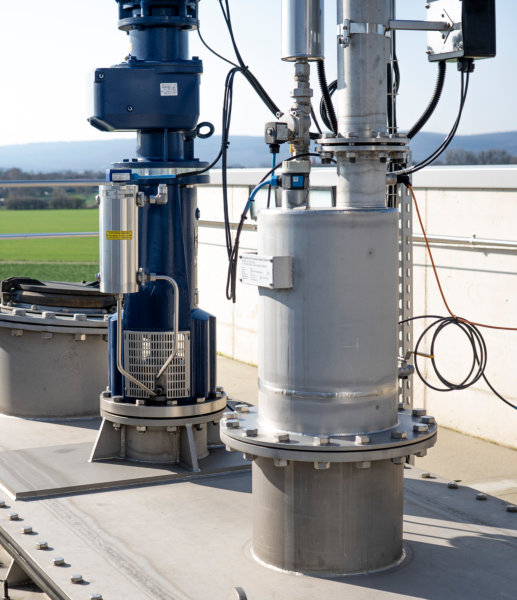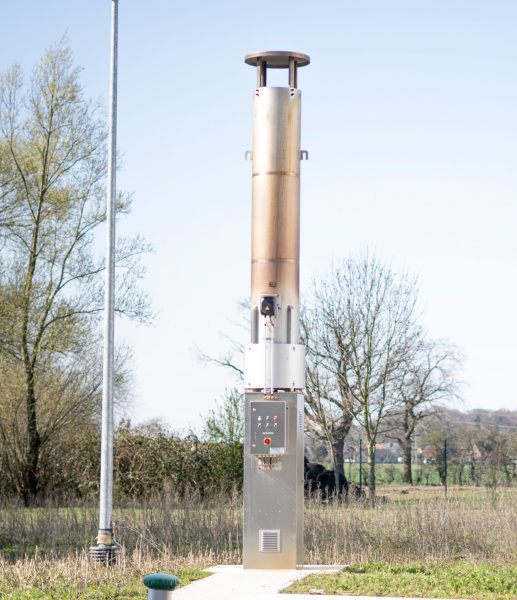 Double diaphragm gas storage tank
Balloon gas storage
Special gas storage tank
High-temperature flares >1000°C
Emergency gas flares >850°C
Gravel filter
Fine filter
Combi filter
Activated carbon filter
Air mixture
Desulphurisation plants
Drainage pots
Gas drying
Gas cooling
Gas preheating
Gas technology accessories
Gas bonnets
Over/under pressure safety devices
Foam traps
Sight glasses
Safety fittings
VA Manometer Thermometer
Heat exchanger
EMSR Technic
Maintenance of the entire gas technology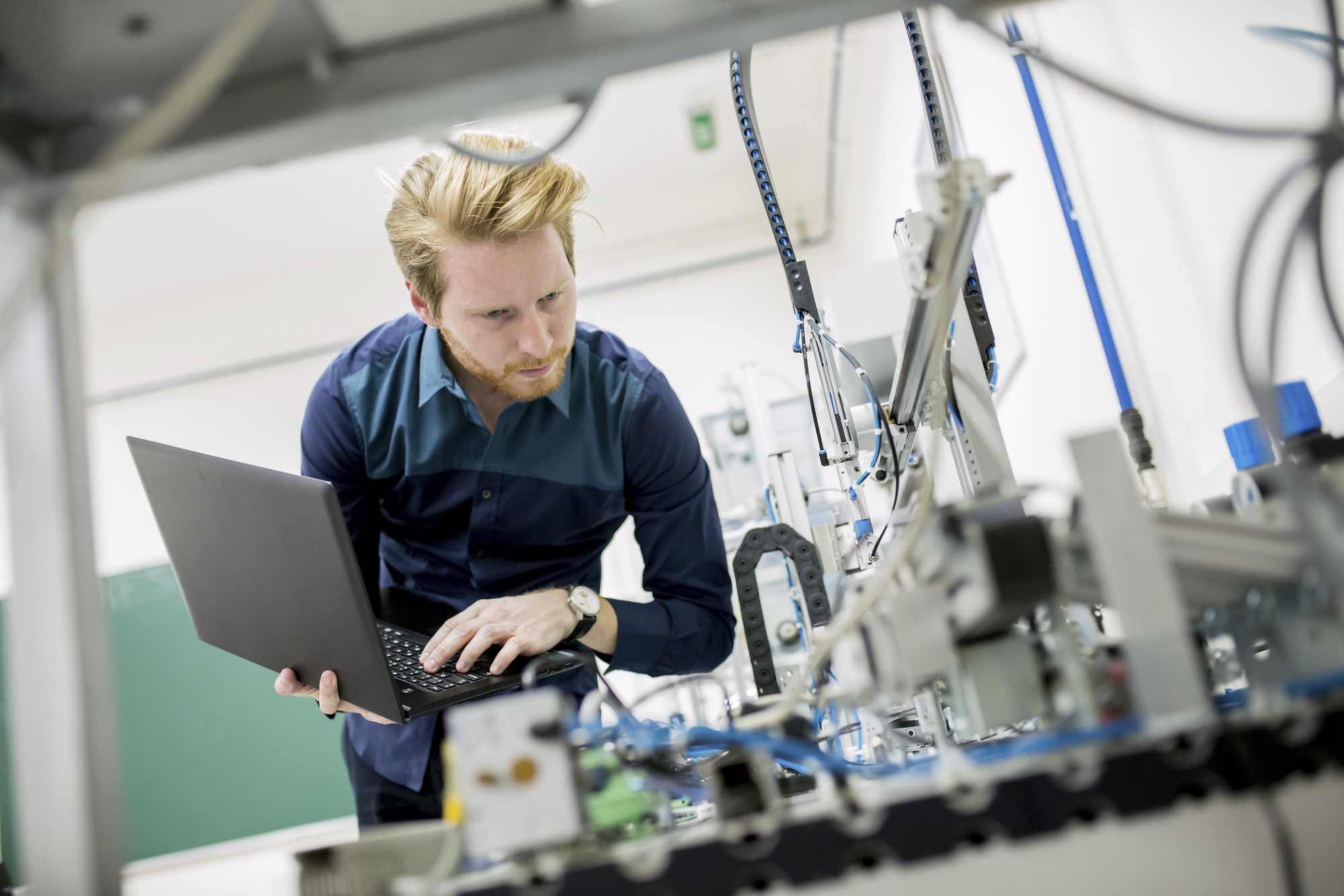 Career with the plant manufacturer for sewage and biogas technology
Discover your career opportunities at Klärgastechnik Deutschland GmbH and become part of our dedicated team. You can find our vacancies here.